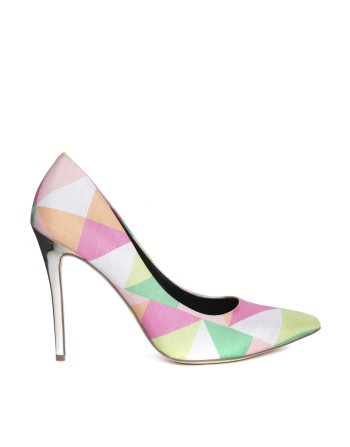 At last, we can see spring on the horizon and although today's temps are a bit on the lower side, I can't help but want to highlight an eye-catching and colorful printed shoe. The pastel-hued,
River Island Coral Print Court Shoe
features a geometric pattern all-over its classic silhouette, a low vamp, pointed toe and a 4 1/2" heel with a gold-tone finish. This Court shoe is a great way to add a pop of refreshing color to your look. Get it on
asos.com
for under $100.00.
Category: Coral Print Court Shoe, River Island, Shoe Blogger, Shoe of the Day, Shoeography, Women's Heels, Women's Shoes