Increasingly, companies are looking for ways to reduce their carbon footprint, including those in the fashion industry. Rothy's Footwear is one of those fashion brands using sustainable practices and they've become one of the most popular eco-friendly shoe brands, selling loafers, sneakers, ballet flats, and more. Meghan Markle is one of their most enthusiastic customers: she was seen wearing Rothy's shoes in 2018 while traveling to Australia and in 2019 to Africa, accompanied by Prince Harry. Globally, there are about 400 million entrepreneurs, but few have received honors such as Footwear News's Brand of the Year Award -- one of Rothy's many accolades. Currently, Rothy's is expanding into handbags made of plastic recovered from oceans.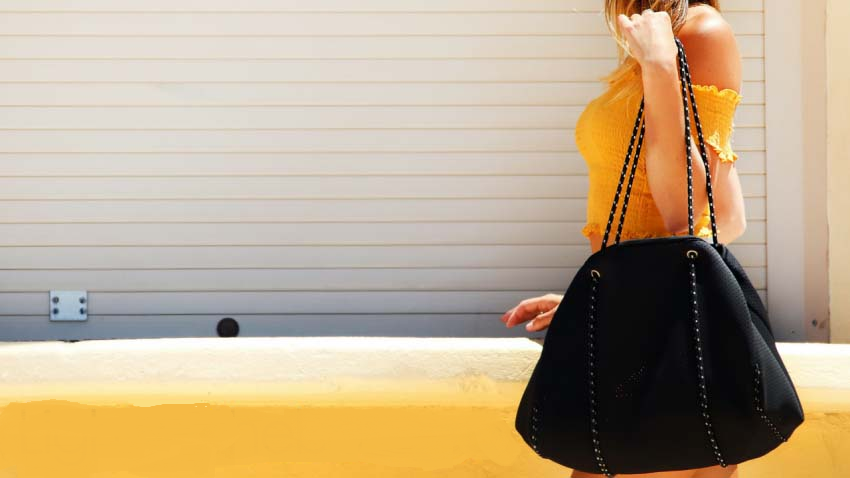 Rothy's has incorporated sustainable practices into its manufacturing process. In most manufacturing, coatings serve two main purposes: they protect and they decorate. Rothy's shoes protect your feet stylishly while at the same time using an eco-friendly approach to making its products. To make shoes, the company skips virgin materials and instead makes the uppers of its shoes from recycled water bottles. According to the company's website, Rothy's has used more than 50 million plastic water bottles that would have otherwise ended up in landfills.

To make shoes from recycled plastic, Rothy's uses small flakes from bottles, creates beads from applying pressure to those flakes, and makes the beads into threads, creating a proprietary knit fabric called recycled PET or rPET. The fabric is produced by factories in China that are owned and operated by Rothy's. The company has a patent on its 3D knitting machines, which produce no waste. The machines allow for the programming of sizes and shapes. Each product is put together by hand so that mistakes are minimized. Some of Rothy's shoes feature a combination of this plastic-thread fabric and merino wool that is sheared without harm to the sheep and processed in Italy by mills using eco-friendly practices.

Rothy's uses additional eco-friendly techniques in manufacturing its shoes. Rubber made without carbon and vegan leather-like materials are used in their outer soles. Foam made from natural castor oil and additional recycled materials go into making their inner soles.

Rothy's also recently launched its version of the Mary Jane flat. The version familiar to most of us is cut low and features straps over the instep, suggesting a doll's shoe. Rothy's has put its own mark on the Mary Jane by adding a large bow. Reviewers report that Rothy's Mary Jane flats are comfortable, stylish, and ideal for spring. The shoes come in a number of colors, including sapphire, cinnamon, and the intriguingly-named wildcat.

And now Rothy's is using sustainable practices to make the first-ever line of eco-friendly handbags. In the years after 1940, the creation of man-made polymers grew exponentially. Since this time, companies have tried to use plastics in different ways. For its part, Rothy's is using plastic waste taken from oceans to create handbags, working in tandem with a company that gathers plastic from 30-mile stretches along coastlines. The recycling process is very similar to that of other plastic items, except that plastic found in oceans has been weakened by saltwater. The same knit fabric and knitting process that is used to make the shoes are also used to manufacturer the handbags. Rothy's creates a fiber from ocean plastic and other recycled plastic; this fiber meets the same high standards as the plastic Rothy's uses to make shoes. Its durability even allows the handbags to be machine washable.

Rothy's new offerings include a $350 handbag, a $275 tote bag, a $175 crossbody, and a $95 clutch purse with a magnet that allows it to attach to the tote. They also include a line of three boxes ($65 to $125) that zip up, perfect for stashing smaller items like makeup or cell phone chargers. These bags are available in navy, bright red, sage green, gray, and camouflage, and a number feature the company's classic stripe so that shoes can be matched to the bags. The launch of the new handbag line will involve advertising in New York City on billboards, subways, posters, and digital newsstand ads.

Although its factory is in China, Rothy's is not worried about the impact of coronavirus on manufacturing. The factory received approval for reopening and no employee has been diagnosed with the illness. Should coronavirus affect manufacturing (for example, if workers did test positive for the virus), Rothy's first concern would be the well-being of its employees and would then notify customers of any delays in bringing the bags to stores.

The fact that Rothy's owns its own factory is in part what will allow the company to offer this new product line. When the bags hit the marketplace, the company wants to hear from customers about what they like and what they don't like. This will let Rothy's increase production of its most popular handbags and decrease production of less popular items.

Don't expect Rothy's to become one of those companies that sell anything and everything. The launch of the handbag line is intended to grow Rothy's brand and appeal to its existing customer base. It does not indicate that the company will begin making a wide range of products. Quality, sustainability, customer loyalty, and customer demand are crucial to Rothy's success.

Some are concerned about the fact that products made from recycled plastic don't address the broader question of whether we should be using plastic at all. Rothy's is concerned with this question, too. As a result, they have hired a Head of Sustainability, who will weigh business decisions against what's right for the planet.

Rothy's is an example of how eco-friendly practices can be hugely profitable while significantly lowering a company's impact on the environment. Rothy's expansion of its brand is an exciting development for its many loyal customers, who want to feel good about their purchases and look stylish at the same time.
Category: Eco-friendly Footwear, Footwear Blog, Handbags, Rothy's Footwear, Shoe Blog, Shoeography, Sustainable Footwear, Women's Shoes